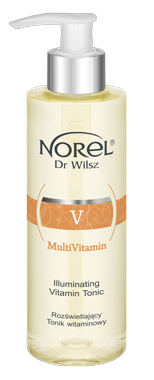 MultiVitamin
Illuminating Vitamin Tonic
Ref. DT 287
Illuminating tonic with a pleasant fruity fragrance for all types of skin, especially for gray and tired complexions. Perfectly removes impurities, revitalizes and brightens, giving the skin a healthy glow and smoothness.
Tonic contains: 5% lactic acid, lime extract, Rovisomy®ACE Plus, panthenol.
How to use: Apply the lotion to a cotton pad and wipe the skin. Avoid the eye area.
200 ml