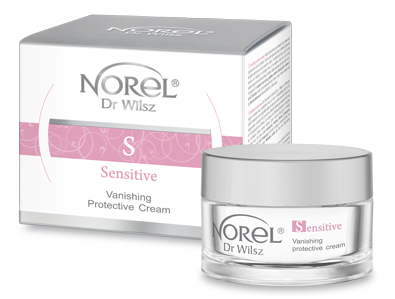 Sensitive
Vanishing Protective Cream
Ref. DK 029
Freshly scented cream recommended for dry, sensitive and couperose skin prone to irritations. Contains active ingredients known to effectively tighten and strengthen capillaries as well as prevent their dilation. It replenishes skin lipids, leaving the skin smoother and rebuilding the hydro-lipid mantle of the epidermis. Boost your skin's natural resistance against environmental stress. It soothes irritations and helps calm hyper-reactive skin.
Formulated with: mountain arnica extract, panthenol, allantoin, hydroxyproline, vitamins C and E.
Directions: Gently rub the cream into the skin of face and neck in the morning and even ing.
50 ml